About Us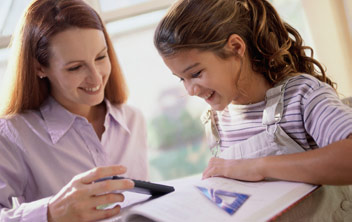 Opened in 2003 by Occupational Therapist Kiegan Blake, Maui Center for Child Development has carved out a unique niche in Hawaii. We are known throughout the islands for creating results with our highly specialized therapies, state of the art equipment & expert staff. We have helped hundreds of families find solutions!
Our Mission
To provide highly specialized and comprehensive assessment and treatment of children in Hawaii using state of the art equipment and interventions. We work in partnership with families to provide education and concrete interventions that can be implemented in the home, and community environments. We partner with public and private schools to provide education, assessment & interventions in the school setting. We partner with community agencies to provide education, consultation and trainings with regard to child development and interventions.
Throughout the year MCCD continues to offer trainings, assessments and individual therapies, as outlined below.
"…the therapy with our family changed our lives. They gave us the answers we needed and practical solutions…I attribute our family's fantastic success to the services we received and the skills we learned." – A Maui Mom
Individual Therapies
Our Clinic offers a wide array of therapy services for children & their families all year!:
HMSA & Aloha Care Insurance accepted for some therapy services
Occupational Therapy
Speech Therapy
Physical Therapy
Counseling for kids (preschool through high school)
Play therapy
Behavior Management
Autism Consultation
DIR/Floortime Therapy
Sensory Integration Therapy
Food Therapy (for Picky Eaters!)
School Consultations / Trainings / Staff Education
Please feel free to call us at (808) 873-7700 or email us from our contact page.
You can learn more about Maui Center for Child Development at the Services and Education pages.
Kiegan Blake OTR-L, M.A.Ed.
Kiegan has been a registered Occupational Therapist since 1994. She trained in Canada at Queen's University with honors and received the Occupational Therapy Award in her graduating year. Kiegan also has a Masters in Education specializing in Applied Behaviour Analysis. She has worked in almost every type of pediatric setting including intensive care, in-patient, out-patient, home care, school system and clinic based care.
Kiegan has extensive pediatric training including the following:
Kiegan is the only professional in the state of Hawaii that is a Certificate Level DIR: Floortime Clinician
Kiegan is the only clinician in the state of Hawaii qualified to train others as a DIR: Floortime Facilitator
SIPT (Sensory Integration and Praxis Tests) Certified
Extensive experience and trainings in treating Praxis (Motor Planning) Challenges
The ASTRONAUT PROGRAM and Interventions for balance and spatial skills
Certified in Therapeutic Listening, an auditory training intervention
Discreet Trial Training and other Behavioral Interventions
Advanced Feeding Therapy Interventions including the SOS and Beckman Protocols
TEACCH training & Other Visual Strategies
PECs for communication
Our Associates
MCCD has a variety of associates that support our mission to provide comprehensive, outstanding quality to our families and community. We have a multi-disciplinary team that help us to provide the following services:
Occupational Therapy – Assessment, Intervention, Consultation & Education
Autism Consultation – Assessment, Intervention & Consultation & Trainings
Clinical Psychology Services – Assessment & Consultation
Behavioral Consultation – Assessment, behavioral intervention, family and child counseling to address challenging behaviors using a range of behavioral and developmental, family friendly strategies.
Speech Therapy – assessment and intervention